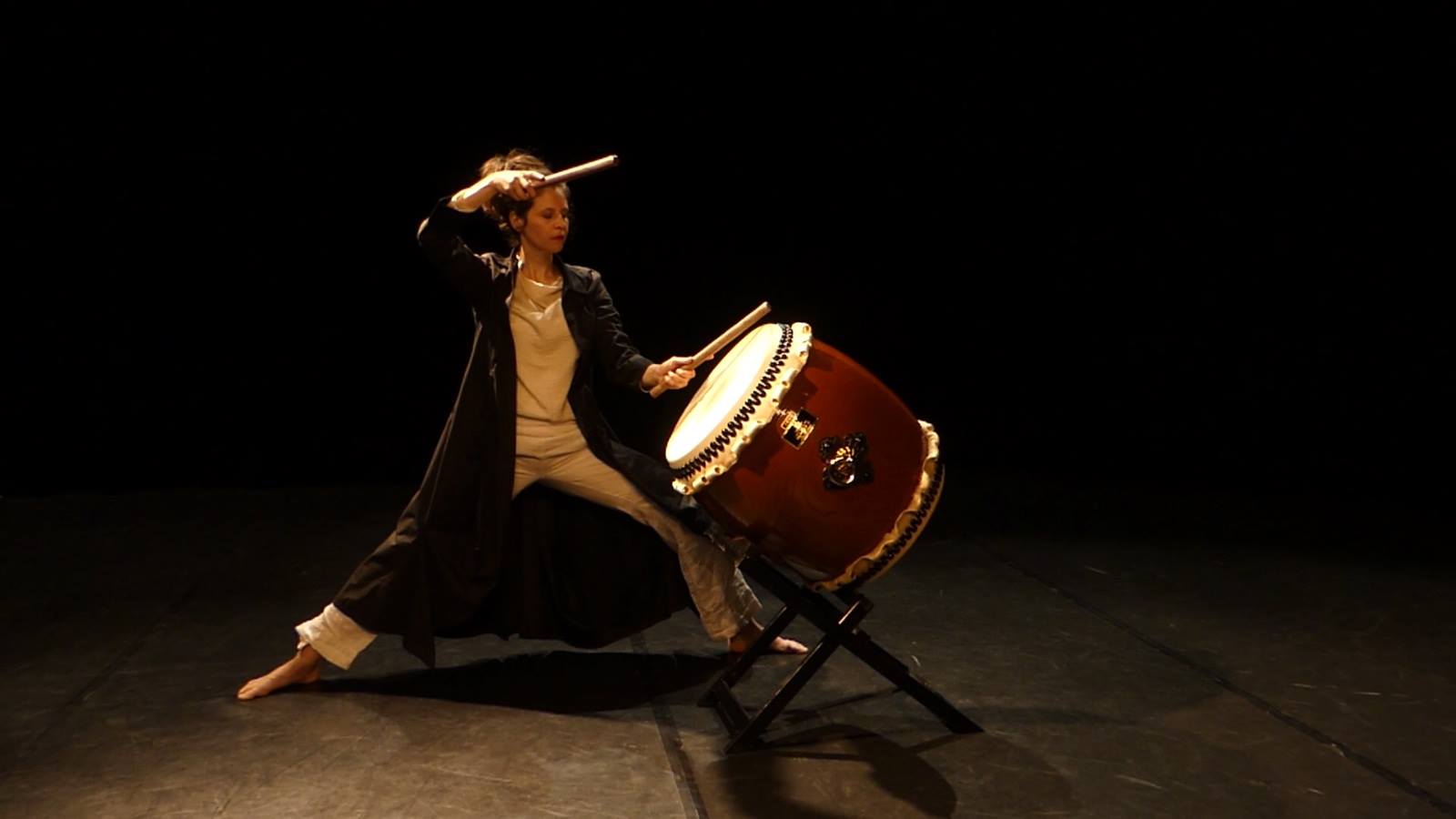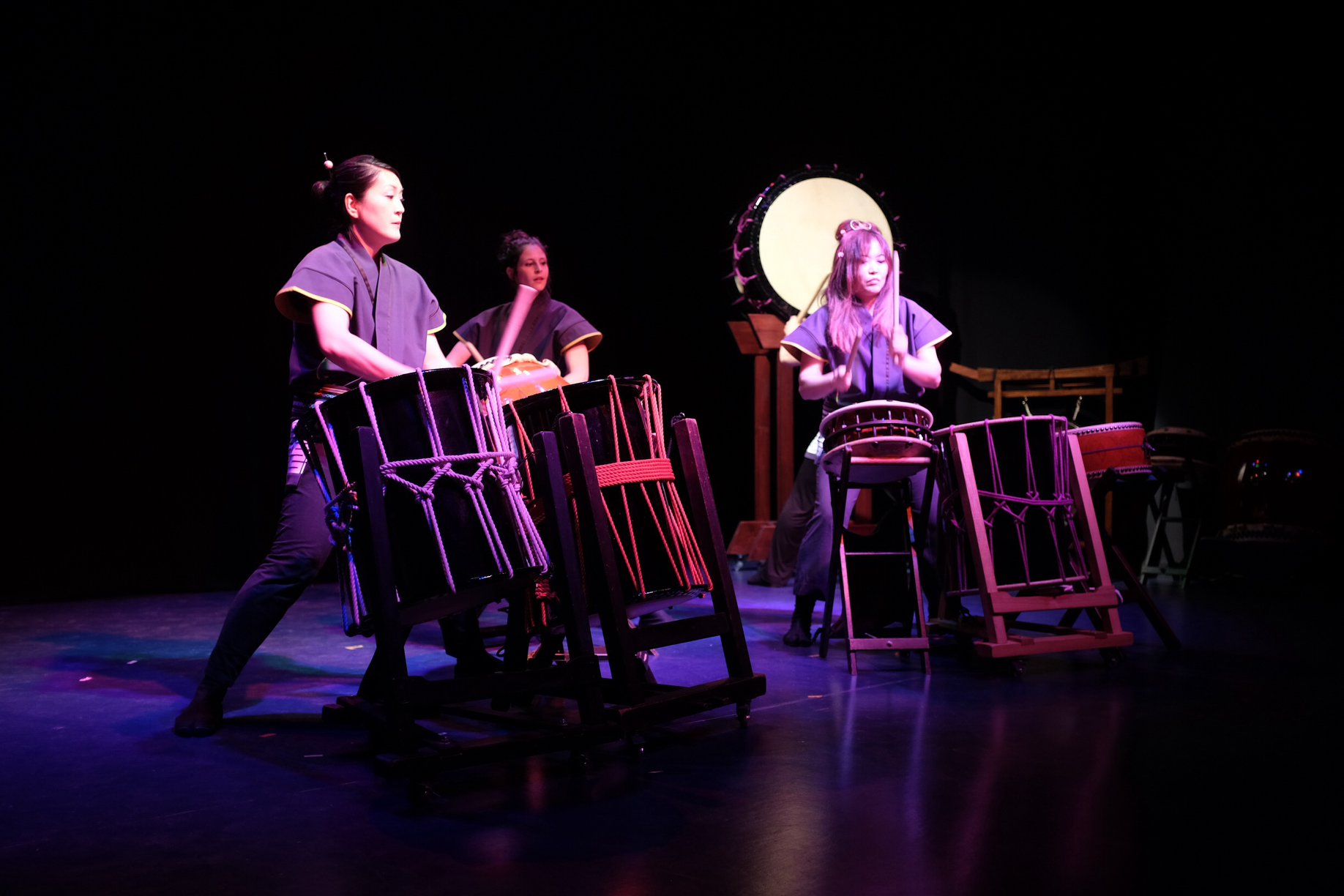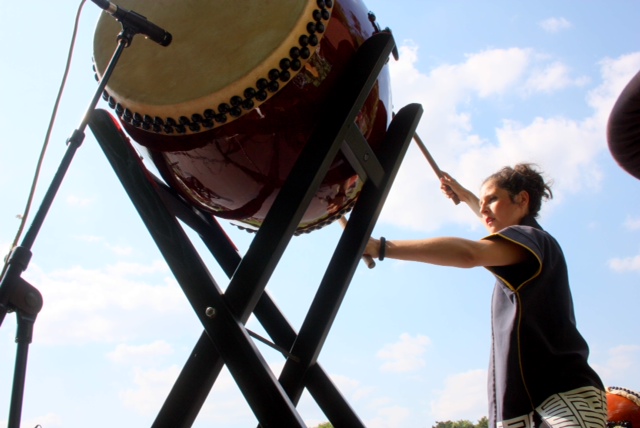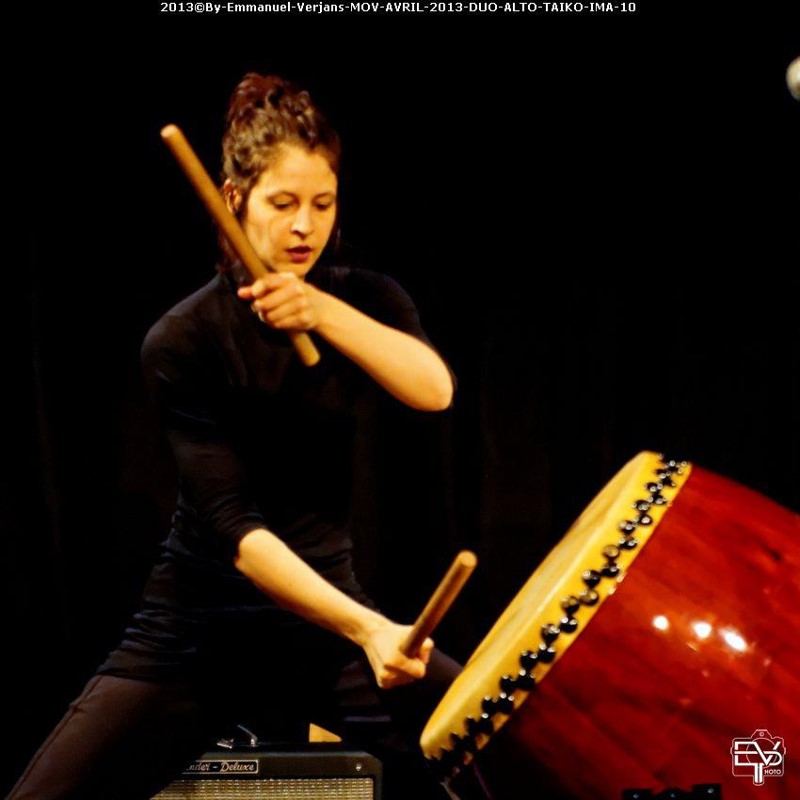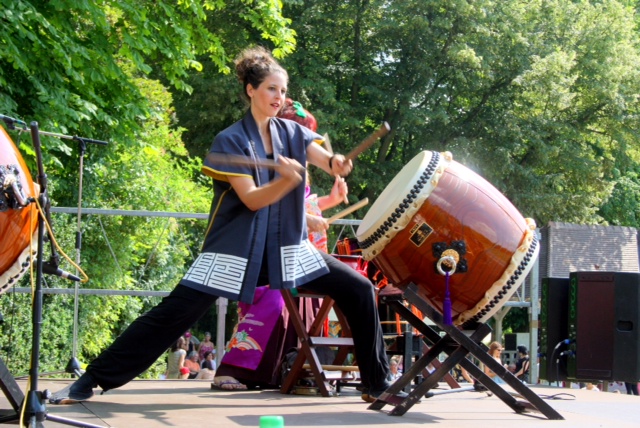 36121346_2489027147789957_1732996643688546304_o
35360764_2466193230073349_8308130294376955904_o
0116D383EDBC458397BBDA73F360C87F
Maïa Aboueleze
Timeless, traditional, precise : the strength of Taiko, the softness of the gesture
Style : Traditional Japanese Taïko Drum
Trained in contemporary dance at the CNR in Angers, at the theater at Cours Simon in Paris, and in Japanese percussion in Paris and Tokyo, Maïa Aboueleze is an author, actress and percussionist.
Actress, she worked in particular with the directors René Bizac, Herbert Rolland, Dominique Serron or even Susan a Lastreto and created her children's theater company, the Gokibouli company, with which she toured in Belgium, in particular via the Jeunesses Musicales. She has worked for years with associations helping newcomers, Fle / alpha associations and teenagers in difficulty and gives numerous workshops. She is also series and anime dubber.
Percussionist, she first worked with WadaïkoMakoto in Paris, a traditional taïko group, and Le Rythme des Fourmis (urban percussion). In 2011, she won the VOCATIO prize and went to Japan to improve her skills with the taiko master Seido Kobayashi, creator of the Sukeroku style. Since then she has multiplied collaborations with various musicians in Belgium and France (violinist, koto player, percussionist, singer, shamisen player, etc …) and various artists from different disciplines (director, dancer, videographer, .. .) She is a member of the taiko group Bentenode, based in Paris, with whom she toured in France and in Europe (Paris, Nantes, Reims, Strasbourg, London, Berlin, Barcelona, etc …) Maïa teaches taiko in Belgium.
Author, Maïa published her first novel "Le ballet des retardatoires" with the Intervalles editions in 2019. After the success of this first opus, Maïa is already working on the second.
Maïa offers you different formulas, choose the one that suits your event :