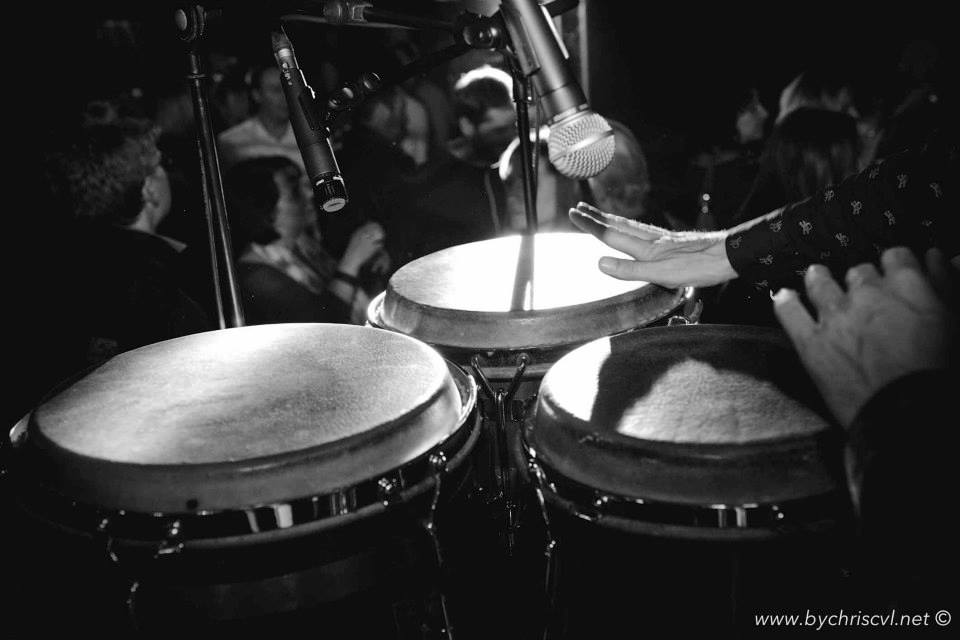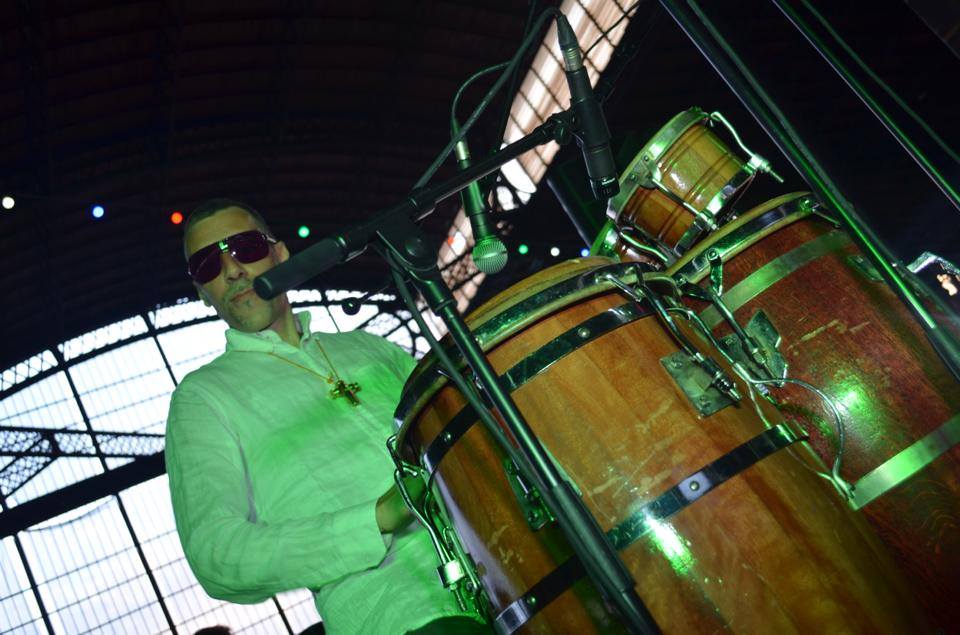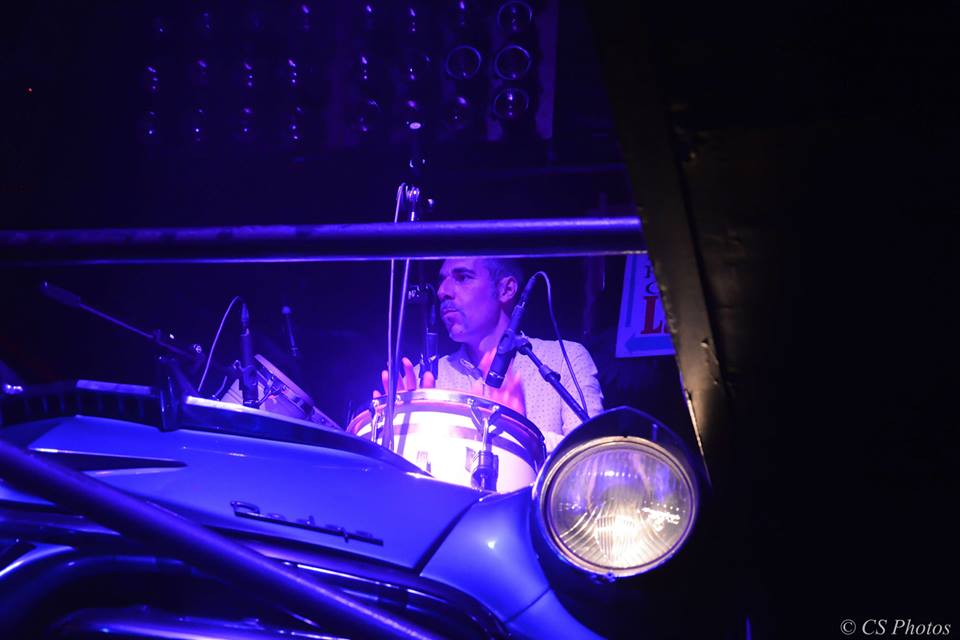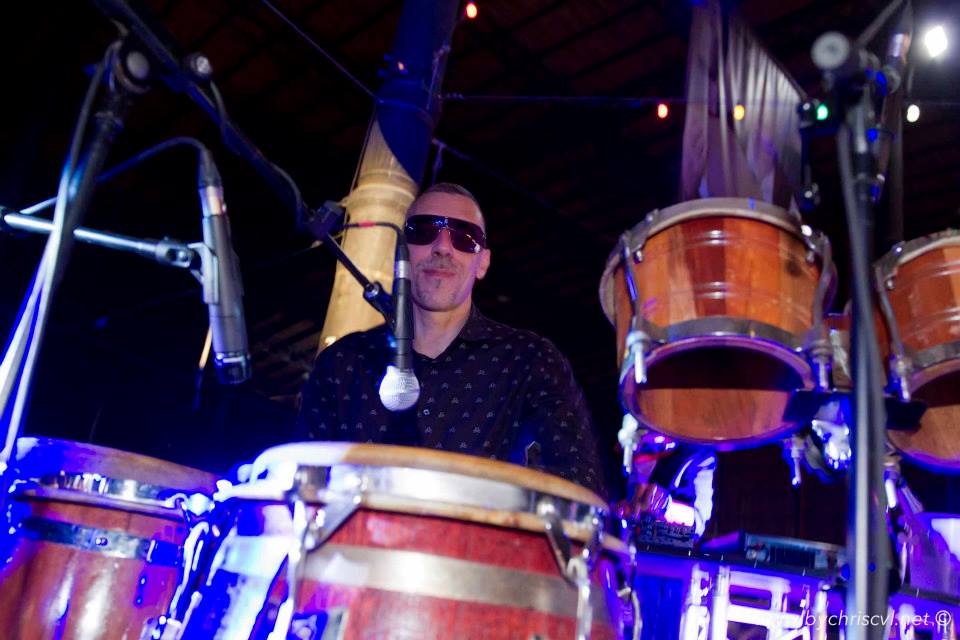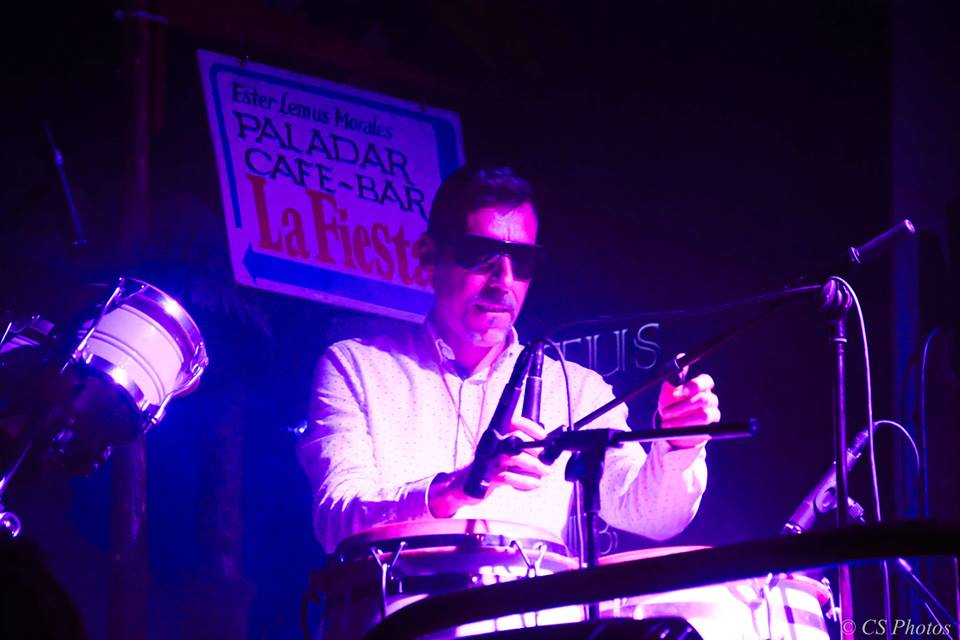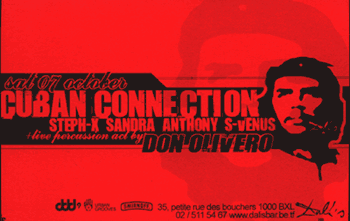 don-olivero_15914219909_o
don-olivero_16098390161_o
don-olivero_15477989634_o
cuban-connection_3629886248_o
Style : From Minimal to Salsa via Funk and House!
Famous for his three Congas Live perfos with the best DJ's in the hippest places and discos, don Olivero is the percussionist warming the grooves with his typical Latin touch.
From Industrial-Rock beginnings, then on to Jazz school, his studies take him along to Cuba -Mecca of the percussionists- where he graduated at the " Superior Arts Institute of Havana"…Back from the Island Olivero starts playing in various Jazz projects…"Fact is, unfortunately, people don't dance anymore to the rhythms of the Music Queen: a frustrating "Jazz scene". ..Going back to his electro-roots with others musicians he joined the first electro-acoustic band: NeVeN. Founded his own electronic production project Brigada Shabazz. Collaborated with three Christophe Bailleau's projects : Gaz Giant, La Chiesa and Glyth but also with Pulse Emitter, the Groove Cartel or Ruff&Jam
Logical continuation of those musical experiments, don Olivero give his first performances as percussionist during Parties, Raves or in the Clubs where he played or still play with DJ' s such as : Derrick Carter, Jeff K, Jr.Jack, Eric (rest in) Powa B, Charles Schilling, Errol Flint, Morpheus, Pierre, Olivier Gosserie, Daddy K, Miss Luna, Isa, Patrick Balzat , Souldust, Murvin Jay, Tang E, T'Killa, Ugo, Dan, Stef X, Peter P, Matieu,…The mix of his conga's round&hot-sounds with the dance floor's grooves meet success and he becomes the appointed percussionist of the kingdom's trendy nights and resident-congeros in various discos as the "Mirano", "Who's Who Land/Studio Live", "House of Groove", "St.Bar", "Macumba" (Fr.), "Mungo Parties" (Gr.), etc. As guest he grooved almost all dance-floors around and beyond, from the "Fuse" to the "Zodiak", including the "Spirito", the "You", the "Café Local" or the "Paradisio" (Amsterdam) and many more.
He is actually founder and playing in "Le Rythme des Fourmis", "Brigada Shabazz", "Los Mambo'3" and  "Le balMODERNSOUNDsystem".
Discography :
"Gaz Giant" with Christophe Bailleau & Pulse Emitter [Sacred Phrases-Audiocassette]
"Vodoo Chill" with Christophe Bailleau's La Chiesa [Stalplaat-CD]
"Redifine love" with Glyth [Exit-CD]
"No Pasaran!" as&with Le Rythme des Fourmis [Under a Groove-Some Music-CD]
"Twin Cycle" with NeveN [Lowlands/Exit-CD]
"ScarWash" with NeveN [PIAS-CD]
"Kokola" with NeveN [PIAS/Exit-CD]
"We love music!" with NeveN [Exit-CD]
"Cycled Dance Activism" as Brigada Shabazz [Under a Groove/Lowlands-CD]
"Target" as Brigada Shabazz [Under a Groove/Exit-LP]