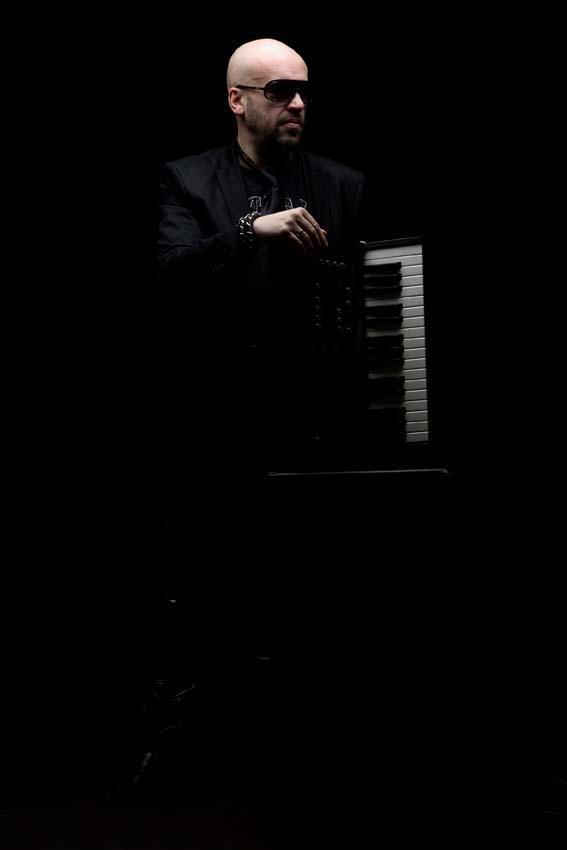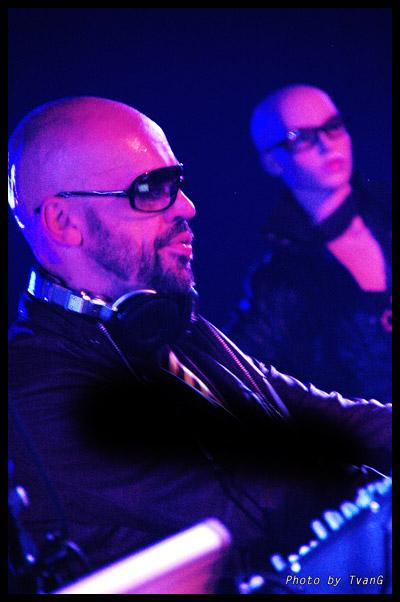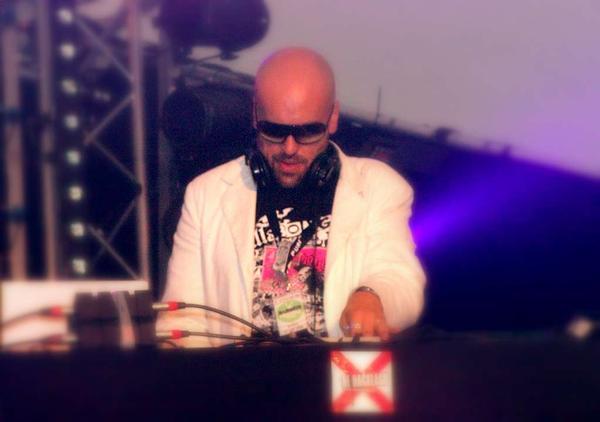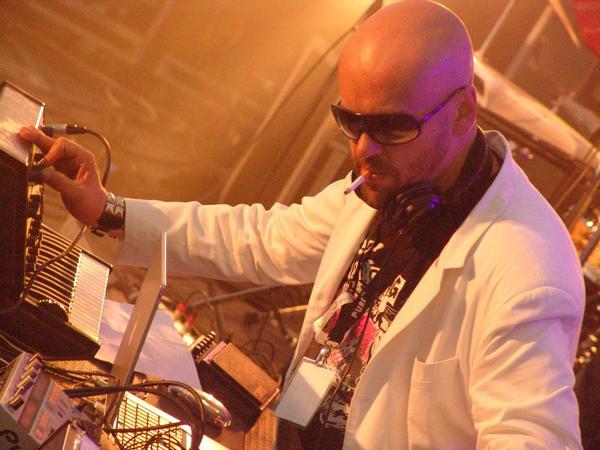 bass-in-your-face_3987879412_o
Tribute 2 Eric Powa B
REST IN POWA

Eric moved to higher skies on 12 October 2016, this page remains online as he do in our hearts.
One of the father of the Belgian electro scene, the internationally acclaimed DJ :  Mista Eric Powa B himself!
Style: The best Electro-Music around and beyond. (From Tech to Trance via Cumbia!)
PAST: The man is a DJ all right ; in the early 80's he was ERIC B during funky NEW WAVE nights all over Europe he dominated NEW BEAT at Bocaccio and spearheaded La Rocca for 10 years in a row, right up to Who's Who's Land, if you know what this mean… (the triumvirate of legendary dance temples).
He made quite a few dancerecords whether as composer, producer or editor on tons of record labels (PIAS, R&S, Accor, Afrotraxx, Sony…) and under a pile of aliases (of which CALVIN STONES is just one…).
But since 1998, ERIC BEYSENS is ERIC POWA B and rediscovering himself, picking up the nrg of Eric B, that definitely changed Belgian dance music as a matter of turntables.
PRESENT&FUTURE:
So, electro is back in effect again, coming from a generation born under the wings of Kraftwerk, Gary Numan, New Order or Depeche Mode… Here ERIC POWA B re-finds his personal structures but also his guardian angels and his demons which made him able to release the party beast inside during almost 25 years!
On Surprise (home of Vive La Fête, Mascotte, The Backlash, Sickboy,Onderklank,Sierra Sam…) he returns with eleven sonic, independent dancetracks made of contrasts, anger, enthusiasm and electronic respirations and still forming one whole.
FACTS:
Aside from his Belgian career, he have a pretty hefty European schedule, playing the well-established clubs like D! club (Ch),Pulp(Fr),Nouveau Casino(Fr), Paradiso(NL), Pacha (Sp), La Dune(Fr), Rex(Fr), Amnesia (Sp), Queen (Fr), Sugar Factory(NL), Fuse (Be), Café dAnvers (Be), etc.
Needless to say he also played alongside many of the worlds greatest Djs:SvenVath, Laurent Garnier,Play Paul,Terence Fixmer, DJ Hell, Scratch Massive,Dirt Crew, Charles Schillings,Roger Sanchez,Kiki from Silver Surfer,Derrick May, Marshall Jefferson,Freeform five,Jef K,Junior Sanchez,Joey Beltram,Carl Cox,Jerome Pacman,Damian Lazarus…. to name but a few.
He's actually resident of the »Kamping K./International Deejay Gigolo »parties in « Café d'Anvers ».
SELECTED DISCOGRAPHY*:
-ERIC »POWA »B.:OBSESSION E.P-SEKEL RECORDS 001
-POWA & LOYS:ME-HAN-SEKEL RECORDS 003
-ERIC 'POWA' B : Minute Mind -2xLP SURPRISE 029LP
– ERIC 'POWA' B : Minute Mind -CD
-THE BACKLASH »SCRATCH'N WIN » LP WAXUP
-THE BACKLASH 'Magnificent 7′ – SURPRISE 014 (CD) – SURPRISE 015 (12')
-THE BACKLASH 'SexAndDrugsAndRockAndRoll + VLF Rmx!' – SURPRISE 017
-ERIC POWA B 'Cash' – SURPRISE 018
-ERIC POWA B 'Freeze' – SURPRISE 021
-THE BACKLASH 'Shave our Soul' – SURPRISE 024
-ERIC POWA B 'The Trip' – SURPRISE 025
-THE BACKLASH 'sexgames' – SURPRISE 037 with Alex Smoke & Pan/tone remixes
-THE BACKLASH:SERIAL CLEANER 2x LP SURPRISE 031 CDSURPRISE 031 CD
-ERIC POWA B 'FACELIFT/BOCCA'-SURPRISE 051
-ELEKTRIC MISTRESS 'POISONED/REQUIEM'-SURPRISE

*by Eric himself.